SUSTAINABLE CLUB IMPROVEMENT
Allowing you to concentrate on the important things.
FLOODLIGHT AND COMPLIANCE TESTING
Turn key solution to save your club time, money
and attract investment.
Digitalisation
Efficient, agile and scalable cloud-based software systems.
Winning Formula
GrassRoots Power, game-changing software that grows efficient and sustainable sports clubs.
Bringing together a world class online portal for club compliance requirements (such as Ground Grading and Floodlight Testing) and expertise in club development, capital investment projects and club sponsorships.
The Complete Solution
GrassRoots Power combines a world class online platform with industry led expertise to provide the tools necessary to allow sports clubs to become more efficient, develop their facilities and attract investment.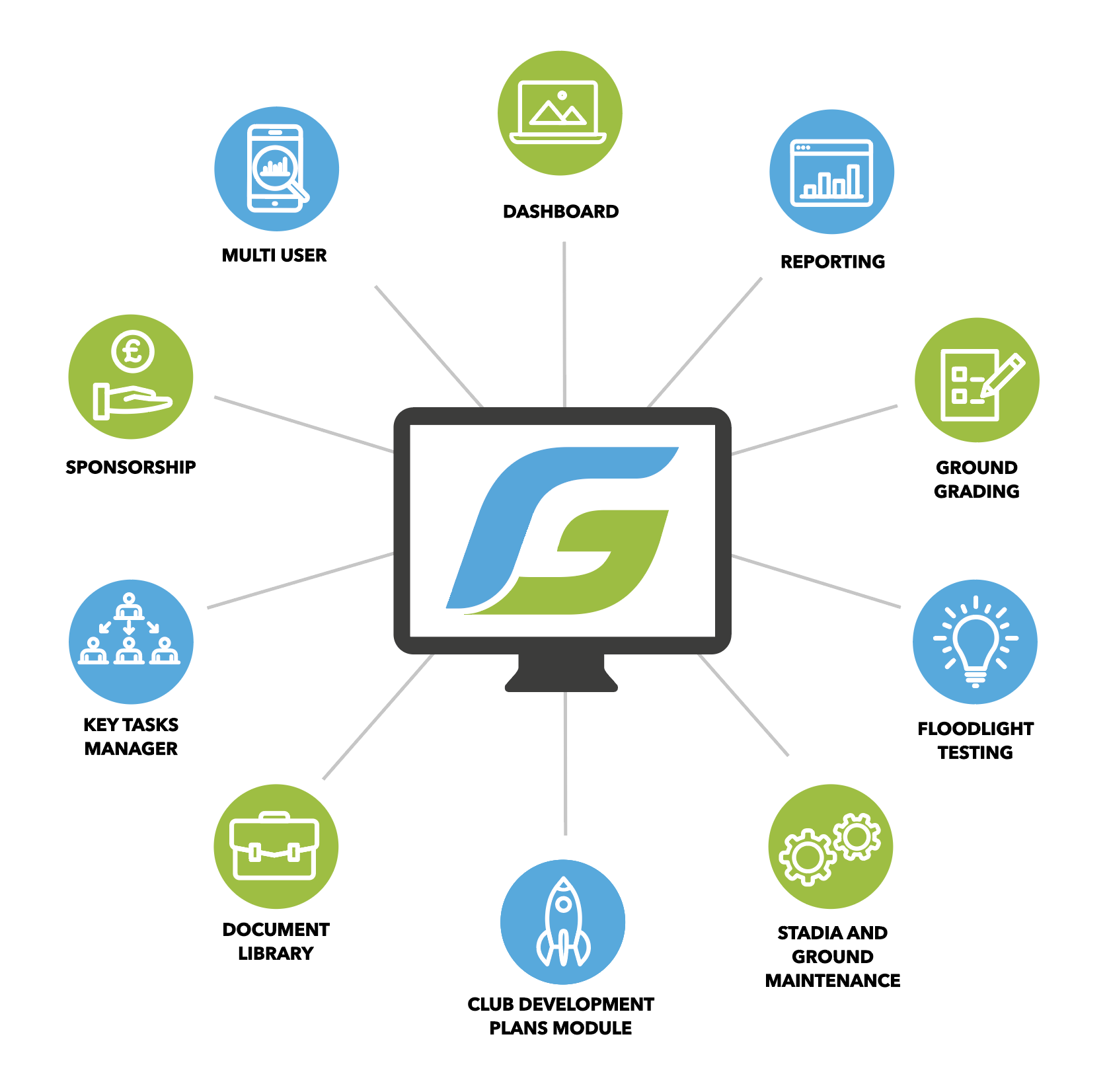 EFFECTIVE COMMUNICATIONS
An easy to use online portal will allow your club to store all compliance and club documents in one place, enabling NGBs and Leagues to review in real time.

CLUB DEVELOPMENT
GrassRoots Power has the expertise to support your club improvements all delivered through our 'Sustainable Club Improvement Programme'. We offer bespoke independent advice on capital investment projects as well as facility improvements.

PARTNERSHIP
Our platform enables clubs and supporting stakeholders to seek and secure commercial partnerships and sponsorships through a dedicated portal.
"As an FA National Ground Grading Officer and my own league's Compliance Director,
I appreciate how much the tool brings in the form of efficiencies, providing simple and logical new ways of working in an area key to the game's administration. The software could not be better timed to allow self-assessment efficiencies."
Gary Foxall, Compliance Director Midland Football League, FA Grading Officer
"During four years of collaboration with GRP, we have seen the piloting of a number of initiatives included within the GRP's 'Sustainable Club Improvement Programme'. From software through to provision of support services, we have first-hand experience of the GRP vision, as shared in 2017, and we appreciate how clubs have responded. Put simply, it has been a pleasure to introduce a carrot to clubs when we have to enforce league rules, and in my view, GRP is the missing link in football club support."
John Pool, Chairman, Toolstation Western League
GrassRoots Power CIC was engaged to manage a number of pilot projects for The FA to gain insight of LED floodlighting suitability for football. The scope involved drafting LED specifications, tendering 6 projects to various floodlighting manufacturers and a detailed 'LED Floodlighting Pilot Evaluation Report' received in March 2018. The pioneering work that GrassRoots Power CIC is doing is positively impacting grassroots sport. We can safely say that the not for profit structure of GrassRoots Power CIC as a vehicle to bring real change is welcomed and we support the organisation's vision for 'Net Zero' football.
Mark Pover, National Facilities and Investment Manager, The Football Association